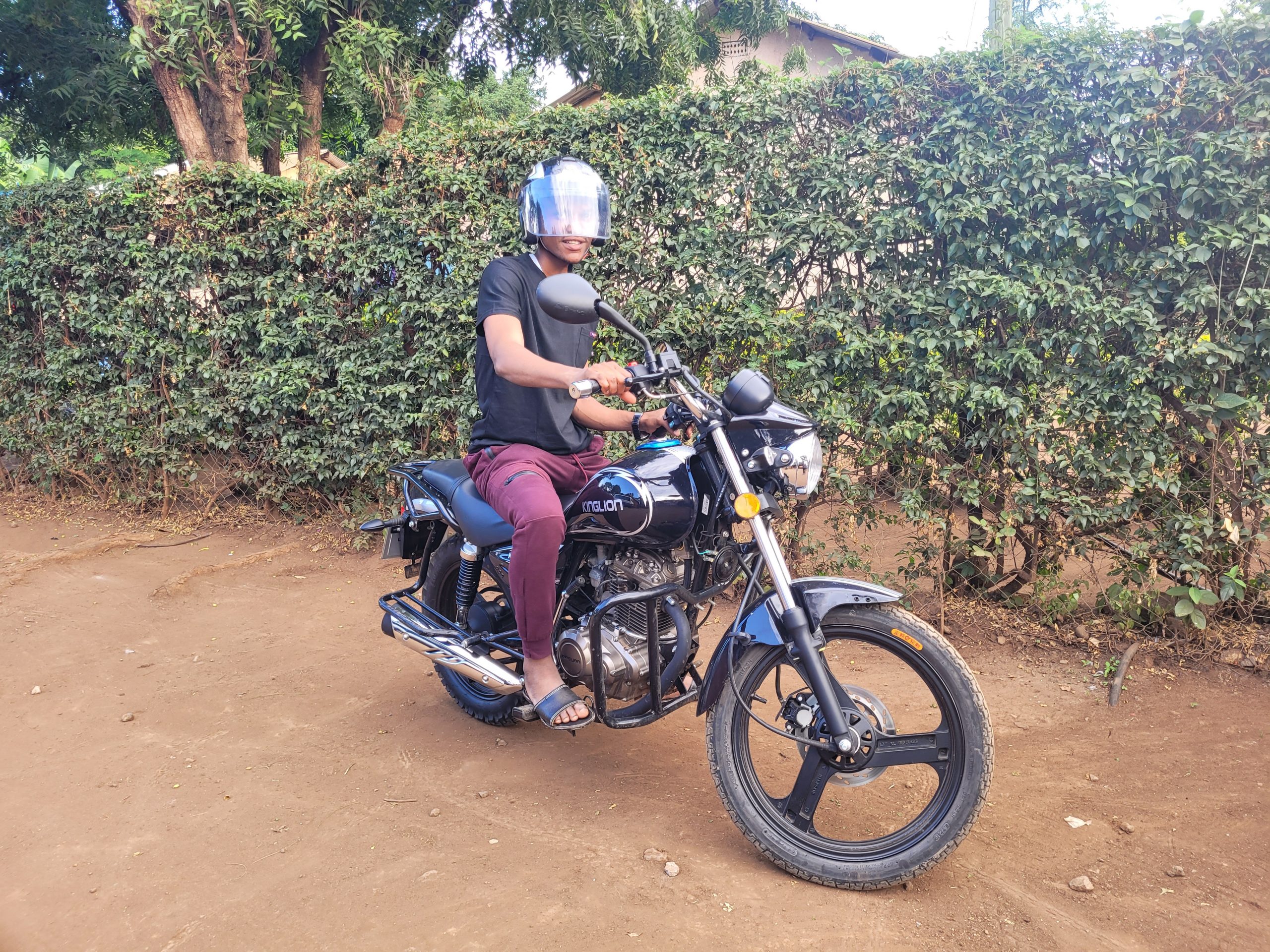 Teacher Regan is our community-based Social Welfare Officer who supports over 60 children and young people who live in foster families across Moshi Town and the surrounding areas. Every month he conducts home visits, inspects 12 different schools and has to respond to regular emergencies such as visiting a child in hospital in the early hours of the morning.
But without any transport, Teacher Regan was struggling to respond to every child in need.
In July 2022, we launched an appeal to purchase a motorbike for Regan. We are very grateful to the Beta Charitable Trust and donors across the world, who helped us reach our target. Teacher Regan can be seen speeding around town from one family to another.