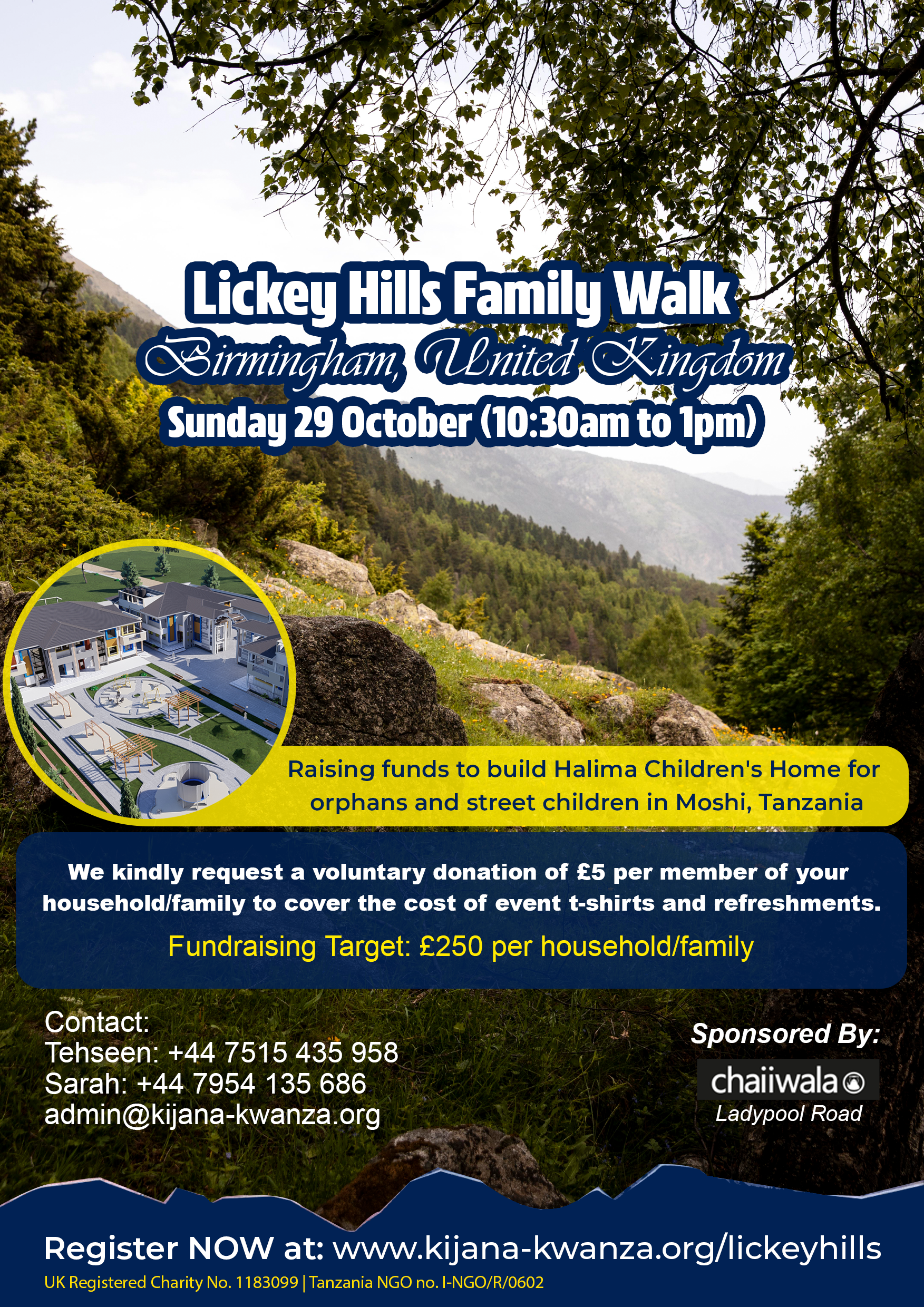 We would like to invite children, young people and families to take part in the Lickey Hills Family Walk in Birmingham (UK) on Sunday 29 October 2023 to raise funds for the construction of Halima Children's Home.
REGISTER NOW here.
The event will start at 10:30am and follow a grassy trail across the iconic Lickley Hills, which provide panoramic views of the surrounding countryside. The guided walk will take a leisurely pace and is suitable for young children including those requiring strollers and/or using scooters.
Whilst registration is mandatory, we kindly request a voluntary donation of £5 per member of your household/family taking part in the walk to cover the cost of event t-shirts and a snack box for each participant. You can donate online here. We will also include a special gift from the children who live on-site at our shelter in Moshi, Tanzania.
For more information about the family walk, please contact Tehseen on +44 7515 435 958 or Sarah on +44 7954 135 686. You can also email us at admin@kijana-kwanza.org.
You can set up a fundraising page here, by selecting Kijana Kwanza from the list of supporting charities.
For more information about Halima Children's Home, click here.