Milking a Cow
Can you milk a cow? Kijana Kwanza students have been busy visiting local farms during the summer holidays.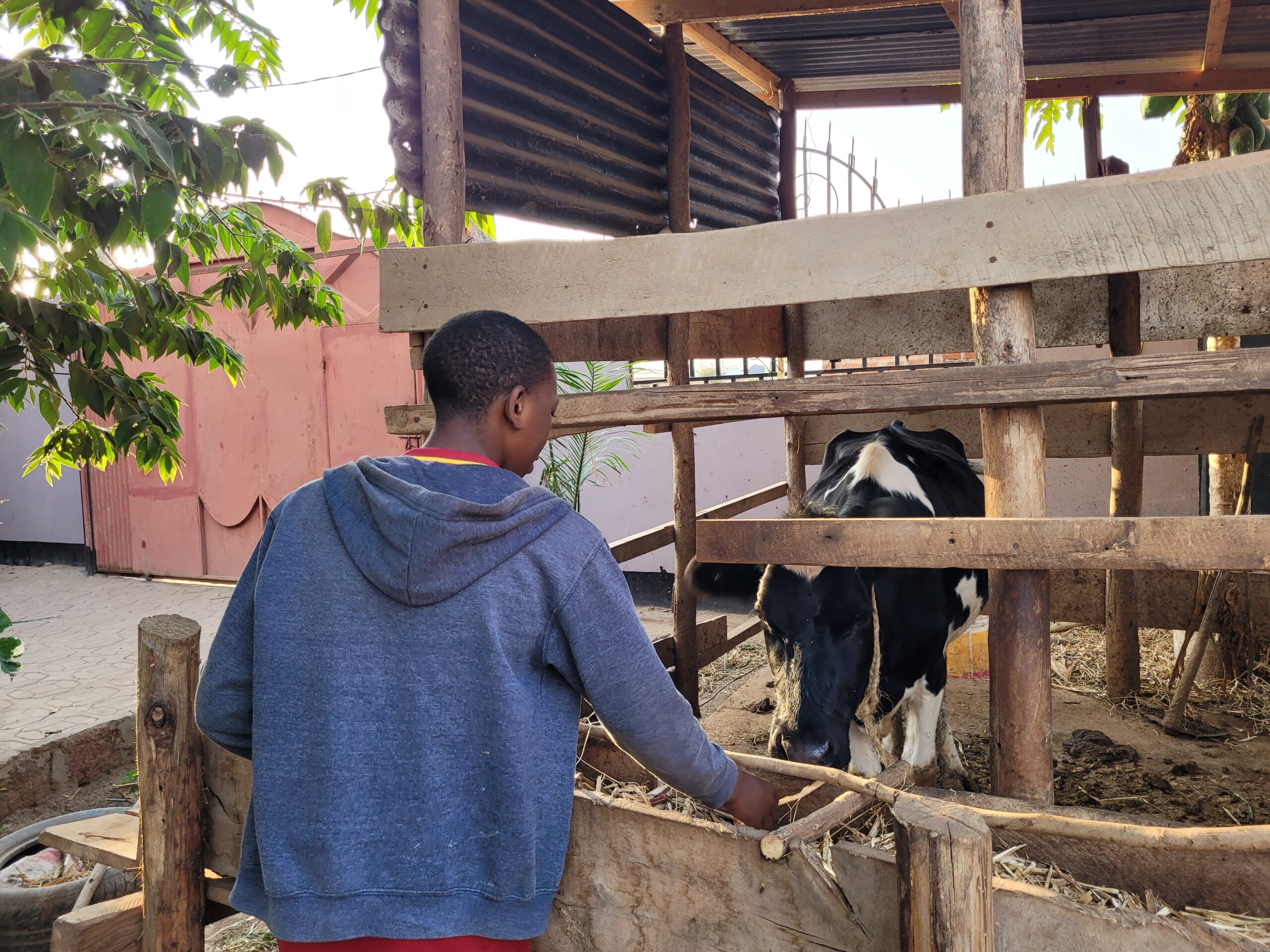 With the summer holidays coming to a close, students of Kijana Kwanza have been visiting local farms to learn more about sustainable agriculture.
Yesterday, 14-year-old Yasini learned how to milk a cow. You wouldn't think this was his first attempt, with the expert skill on display! He even manages to avoid a mighty kick from a desperate dairy cow.
PS. You too can support education outside the classroom for orphans and disadvantaged youth in Tanzania by signing up to Climb Kilimanjaro for FREE. Visit Climb Kilimanjaro for more details.