My First English Class
60 students start our Pre-From 1 Course in Moshi, Tanzania.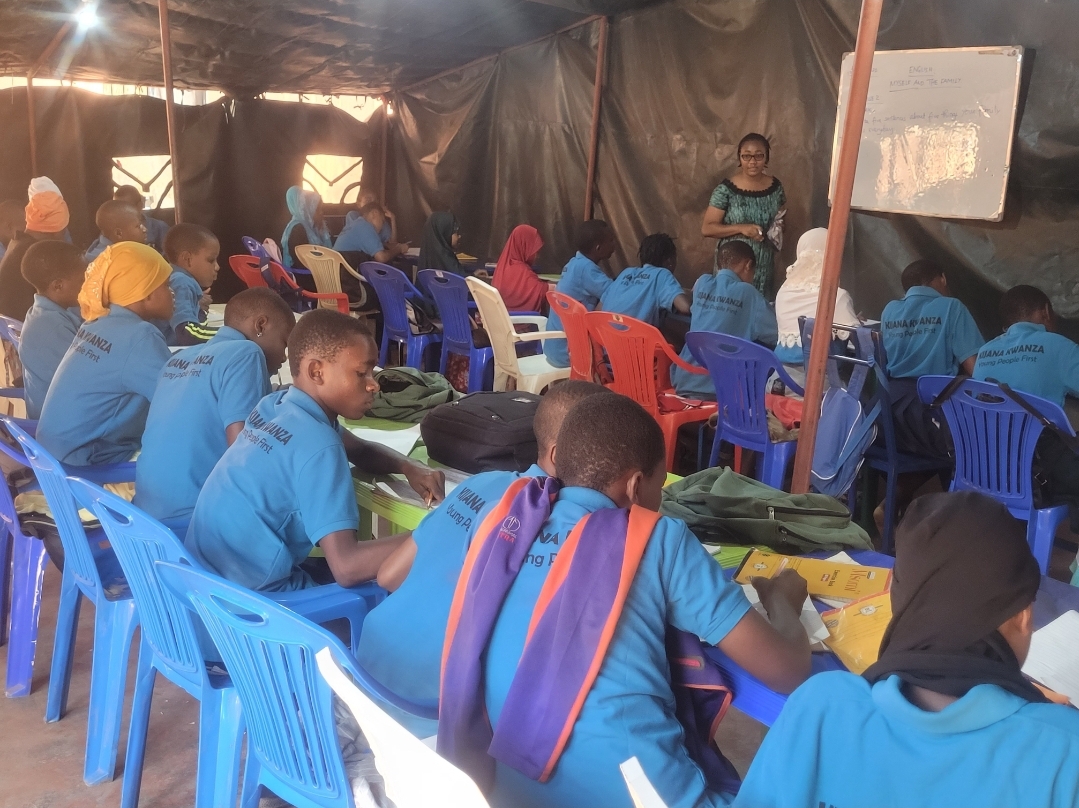 Our Pre-Form 1 Course is now well underway, with 60 children from the poorest backgrounds, including orphans and child victims of abuse, learning English for the first time.
The flagship programme, delivered by local teachers, graduate students of Kijana Kwanza and international volunteers, provides essential training and motivation for children at risk of dropping of education. Our goal is to ensure they have the skills, knowledge and *confidence* to continue to secondary school.
Over the next week donors will receive profiles of their sponsored child(ren) and the results of their pre-course tests. With thanks to the Beta Charitable Trust for match-funding the programme.