Swahili Class
Alan and Heather are taking their first Swahili class.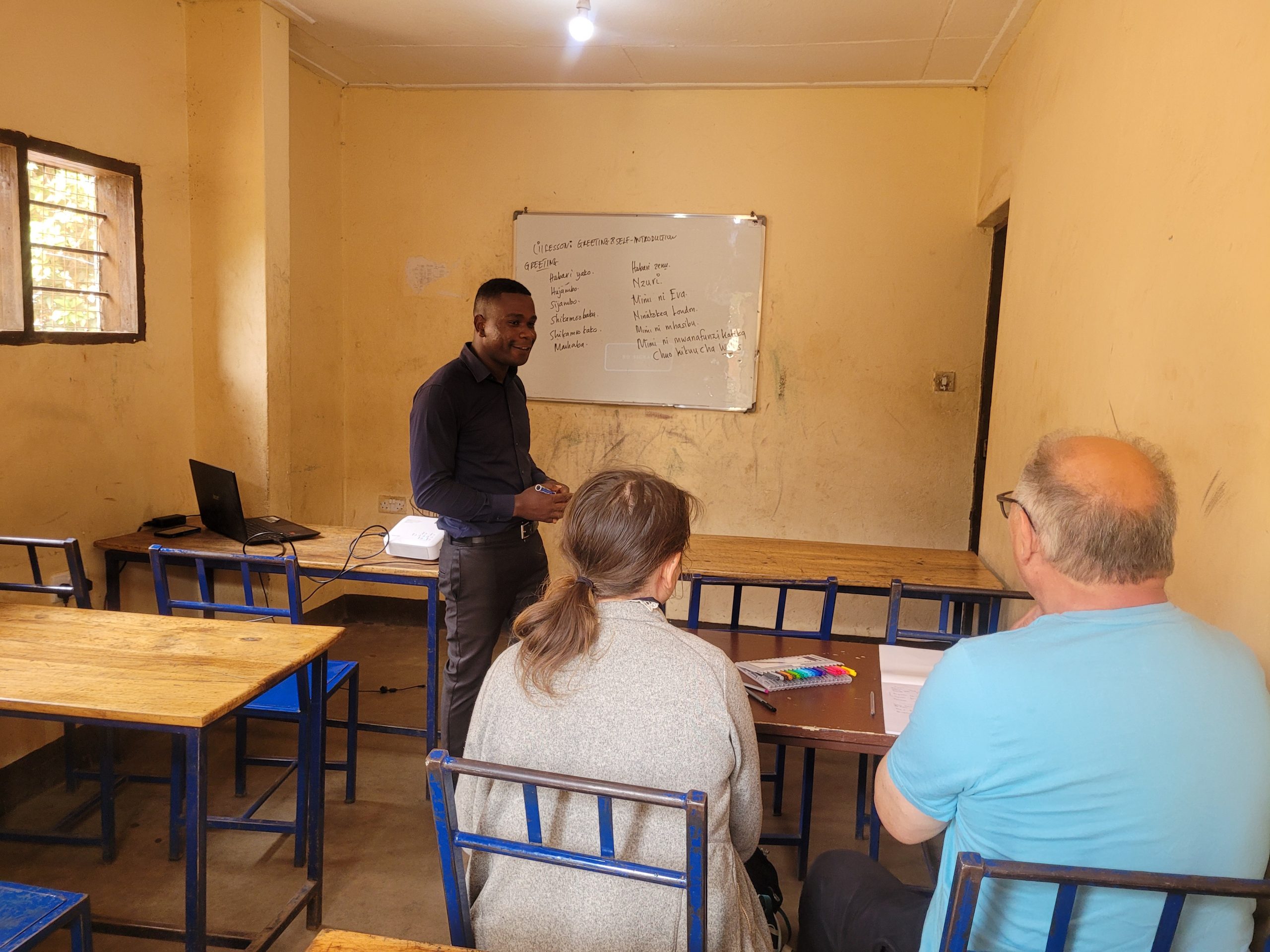 This week, we welcome Alan and Heather from the UK to volunteer at Kijana Kwanza in Moshi, Tanzania. The father and daughter team have visited a local school, met some of our children in foster care and today they are learning Swahili with Teacher Damas.
Over the next 2 weeks, Alan and Heather will deliver 1-2-1 English conversation classes with our students, before they head off for a quick safari to Arusha National Park and take a trip to a Masai village in Sanya Juu.
We welcome international volunteers throughout the year at Kijana Kwanza, so if you're interested in giving back or want an authentic Tanzanian experience, please get in touch.