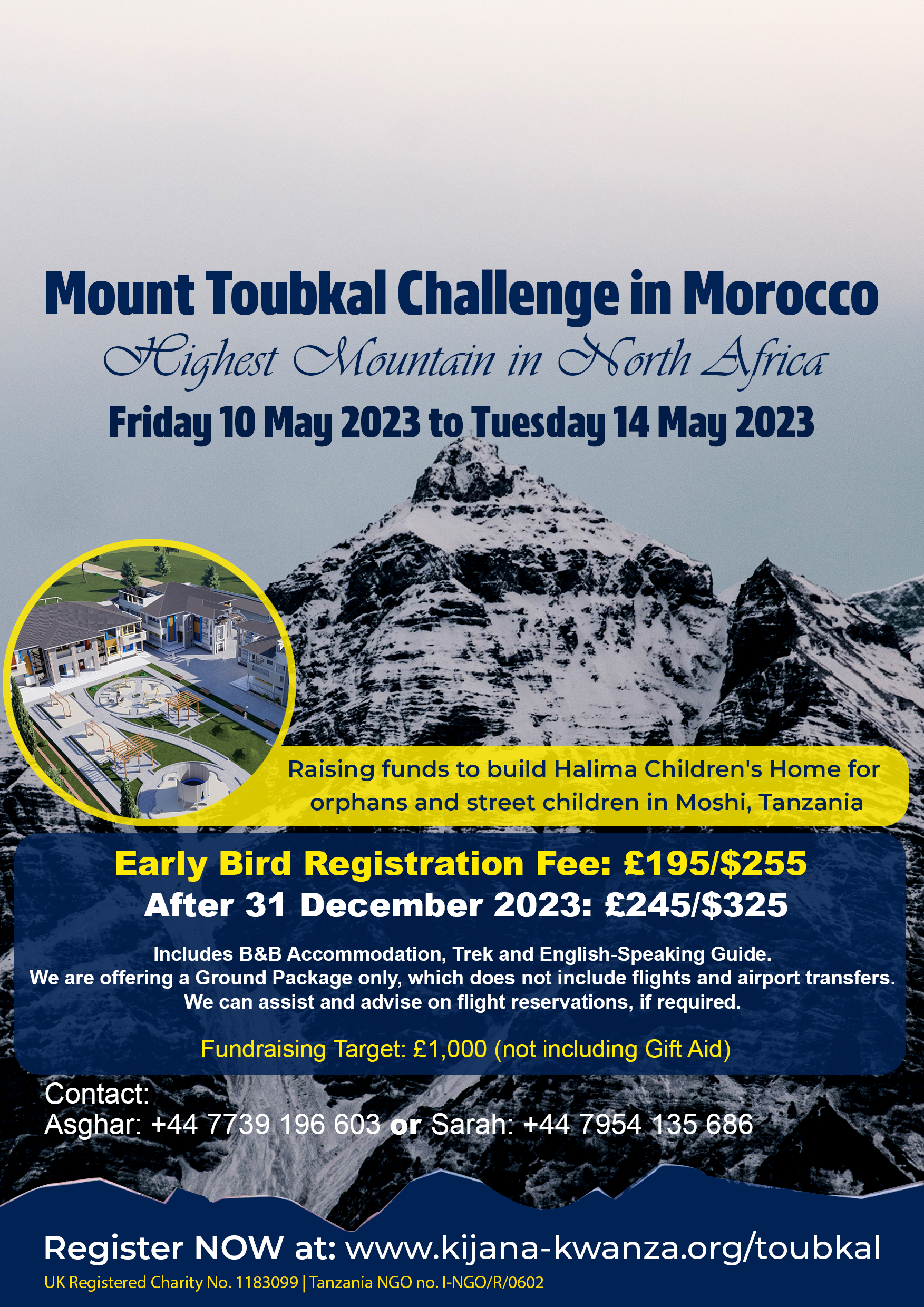 We invite you to join the ultimate adventure challenge with Kijana Kwanza and climb Mount Toubkal, North Africa's highest peak, to raise funds for the construction of Halima Children's Home.
The trip will take place from Friday 10 May 2024 to Tuesday 14 May 2024 and include a 2 day trek to the summit and a day to relax and explore the historic city of Marrakesh.
REGISTER NOW here.
Our Ground Package includes all costs related to the trek, accommodation and an English speaking guide. You will need to book your own flights and airport transfers, but we will advise on suitable and affordable flights.
The EARLY BIRD price is just £195/$255 if you register before 31 December 2023.
Participants are expected to fundraise at least £1,000/$1,300.
You can learn more about Halima Children's Home here.
A full itinerary will be published soon.