Computer Classes
We have a fully equipped computer room with 10 stations, an overhead projector, Wi-Fi access and printing facilities delivering basic and intermediate training in computer skills.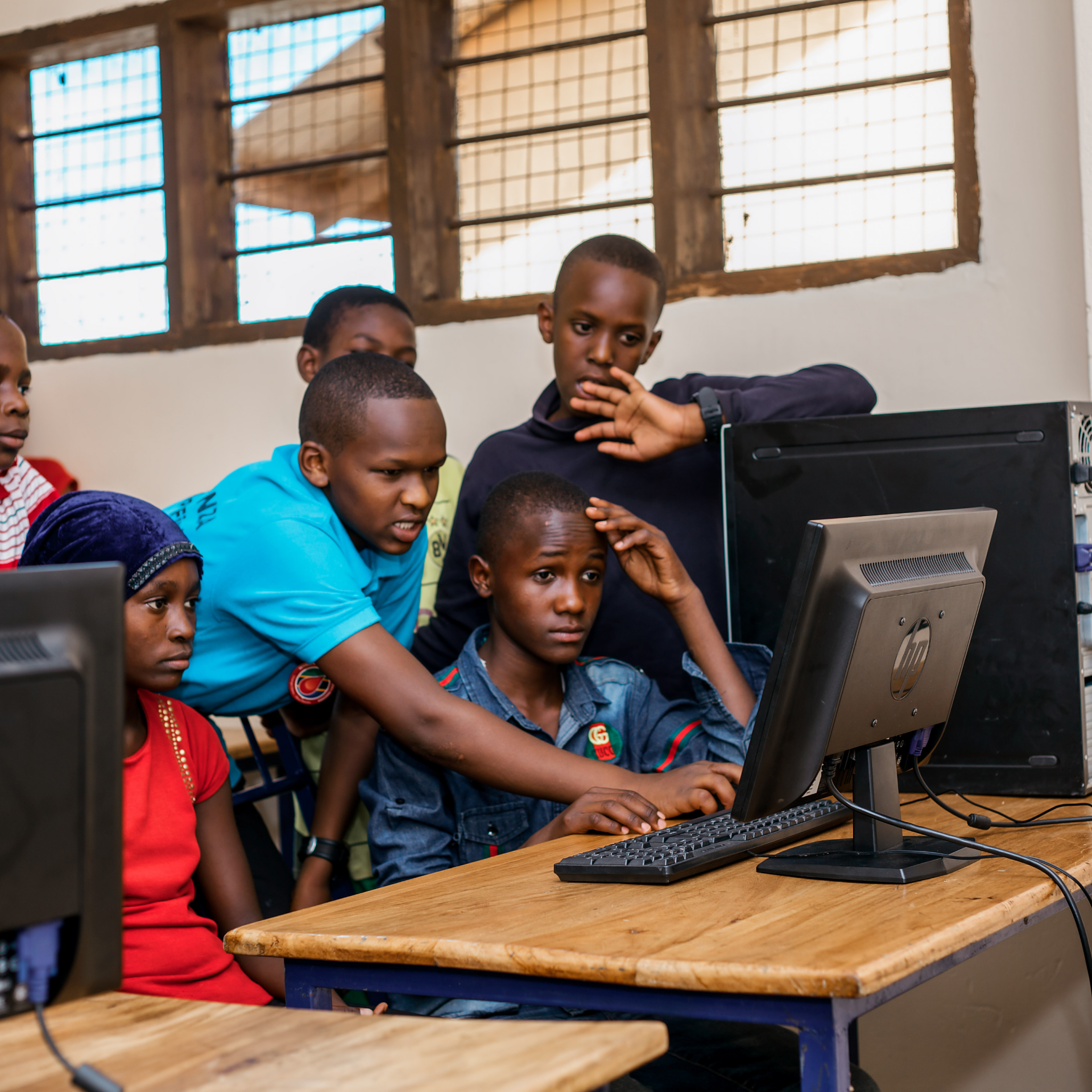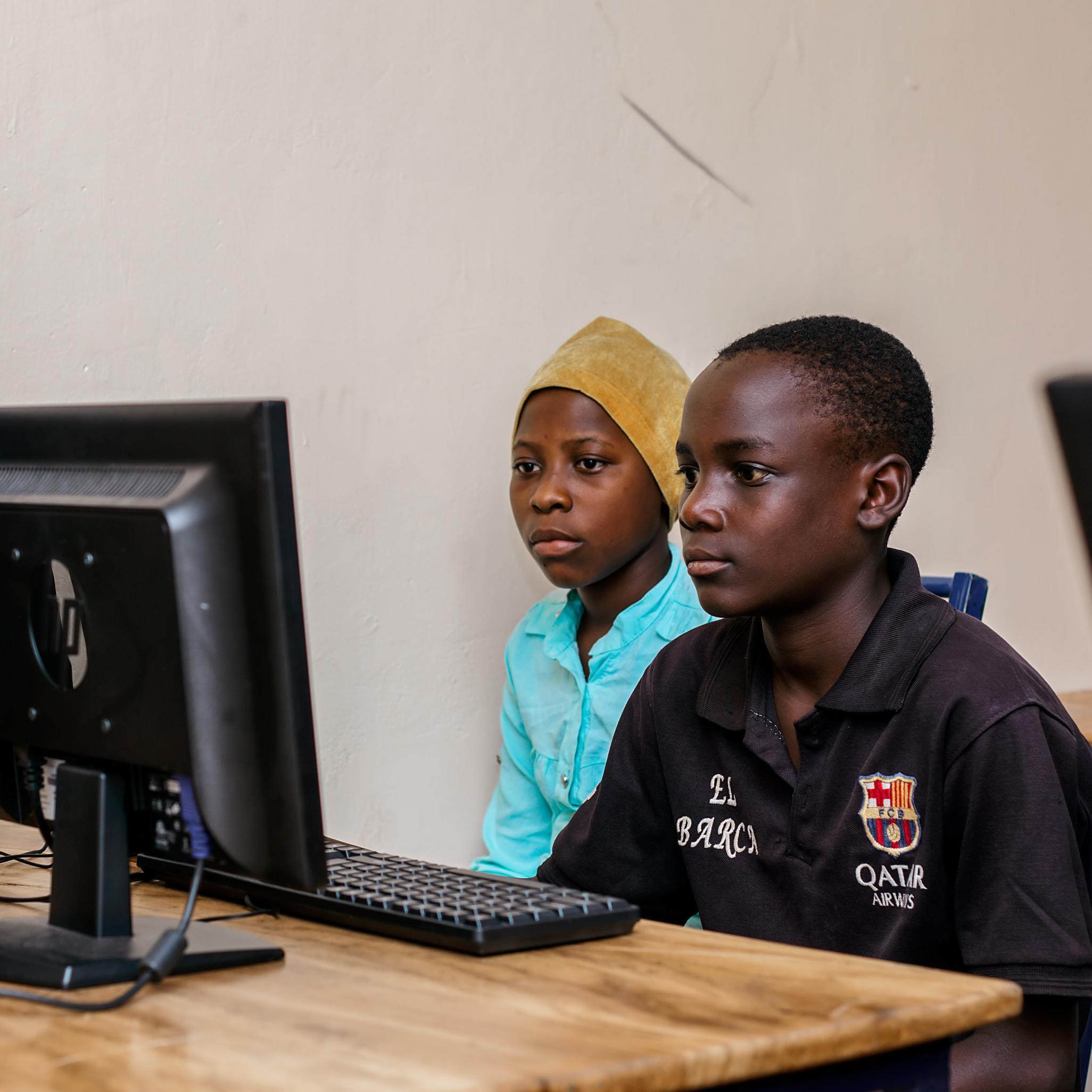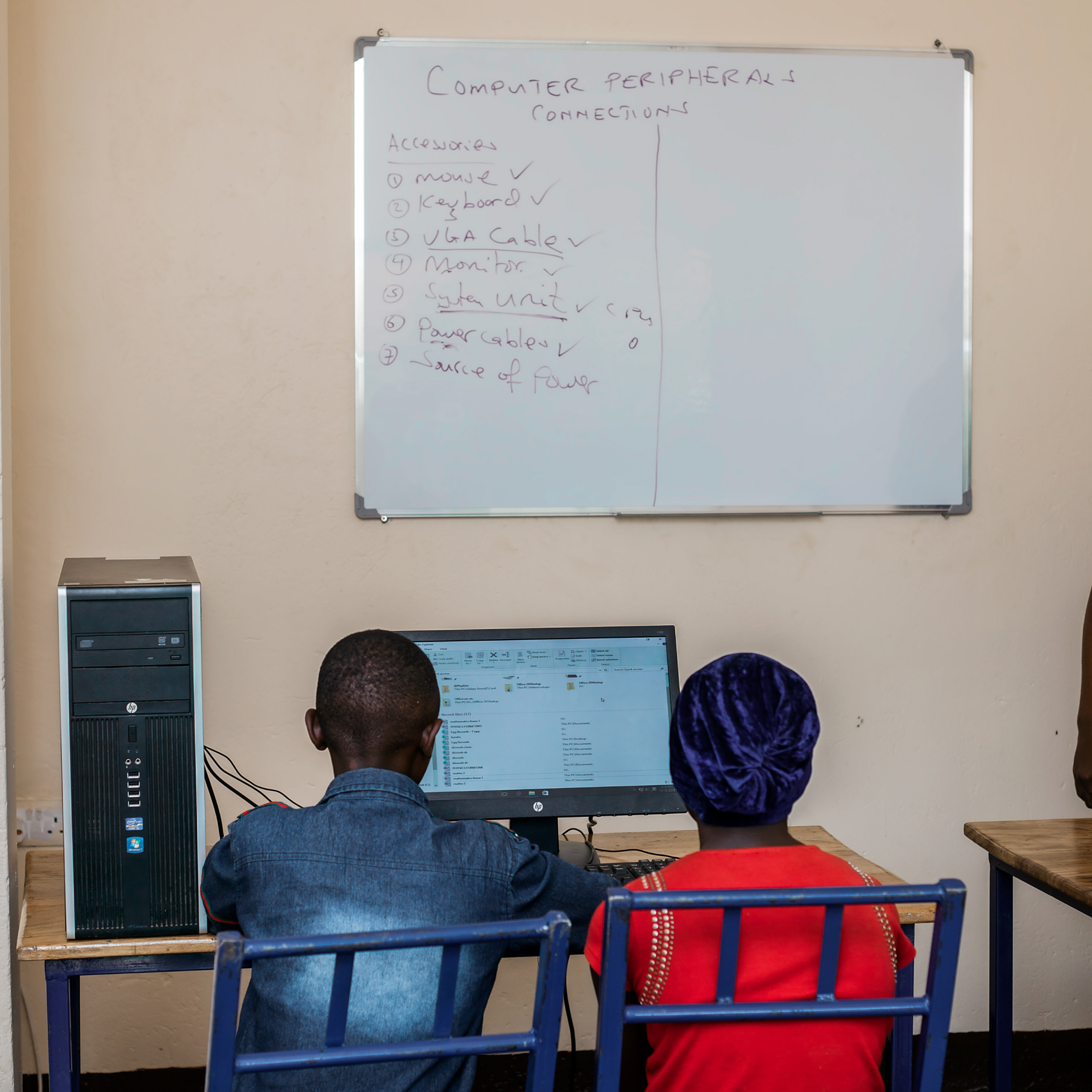 No government schools in Moshi Town have computer facilities and the average family could not afford a regular electricity connection, let alone a computer.
The lack of digital inclusion puts children and young people at real disadvantage, in particular accessing educational resources or some government services which have now moved online. During the day time we run free computer classes introducing children and young people to basic computing, using the internet, word processing and creating spreadsheets using basic Microsoft Office applications. Approximately 20 young people complete our in-house training programme on a monthly basis. Outside of formal classes, the computer room is available for drop-in facilities. We are very proud that all students of Kijana Kwanza – both secondary and vocational students, know how to use a computer, which puts them at a distinct advantage compared to their peers.