English Classes
Throughout the year, we offer children and young people opportunities for English conversation, facilitated by international volunteers and native speakers.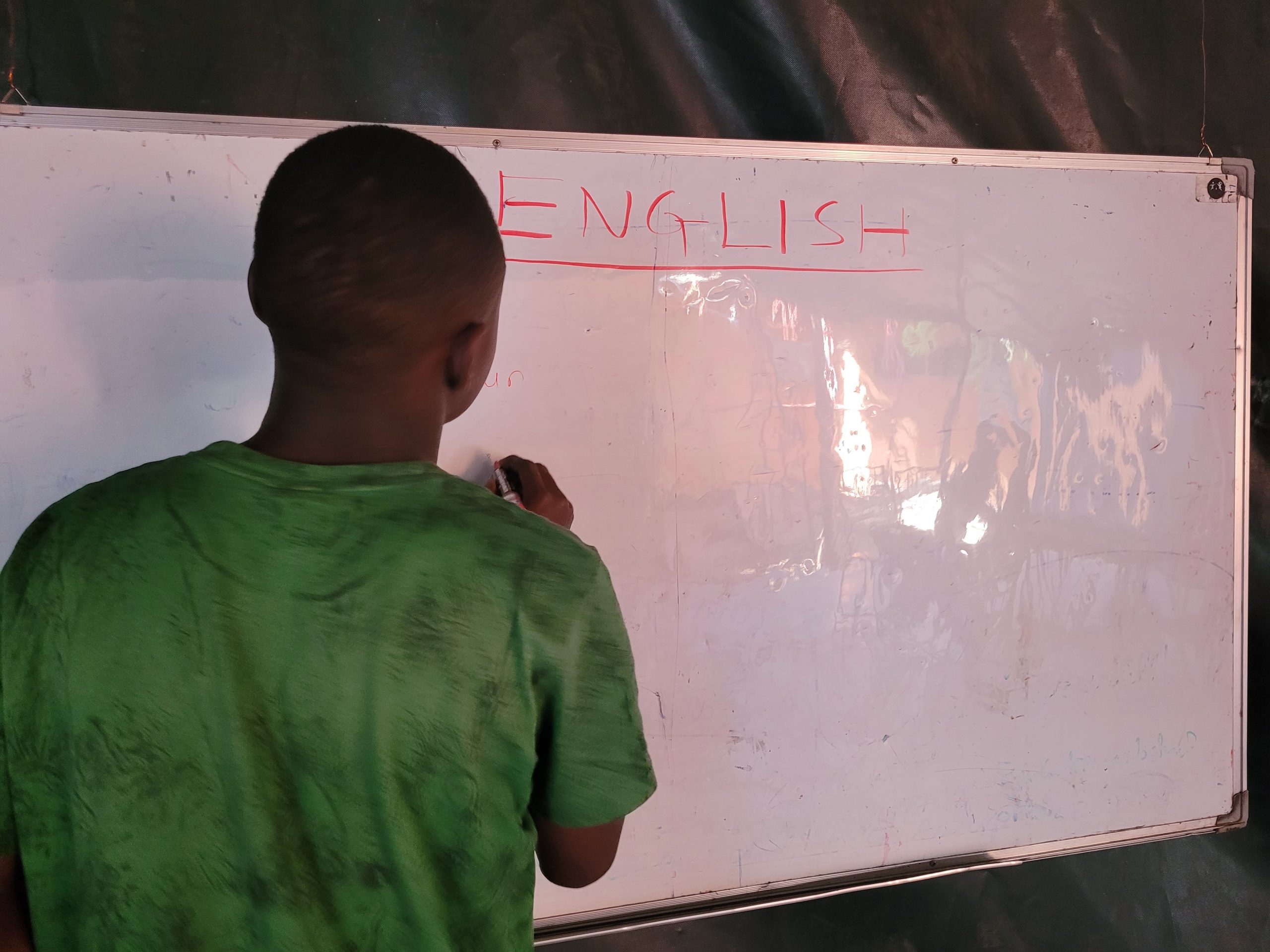 Whilst English is the medium of secondary education and beyond, as well as vocational training, a lack of multimedia resources and exposure to native English speakers, leaves many young Tanzanians struggling to use English fluently.
We therefore welcome guests and international volunteers throughout the year to deliver English conversation classes (and more) so that children and young people can become more confident in using English socially, and in other settings.
It is also a wonderful opportunity for cultural exchange – for international volunteers it is an opportunity to encounter the views and perspectives of young Tanzanians, whilst children and young people in Tanzania find it fascinating to learn more about different parts of the world. Although some topics can become controversial (and there's nothing wrong with that), with respect and sensitivity, these become opportunities for both sides of the cultural divide to challenge assumptions and create a more connected world.